Our Commitment To Quality
Only food grade GMP facilities used
CO2 Extraction
All of our Full-Spectrum products come from hemp & contain naturally occurring phytocannabinoids including:

Cannbidiol (CBD & CBDA)
Cannabigerol (CBG)

All of our products are compliant <0.3% THC & extensively 3rd party tested
We activate (decarboxylate) the CBD to increase efficacy
Made in the USA
Taking cannabinoids promotes the functions of our endocannabinoid system, which is composed of CB1 and CB2 receptors.
Endocannabinoid System (ECS) is a system made up of receptors, signaling molecules, and enzymes that offer support to all of our other organ systems, helping them to run optimally and preventing disease.
In every human body, we have CB1 and CB2 Receptors.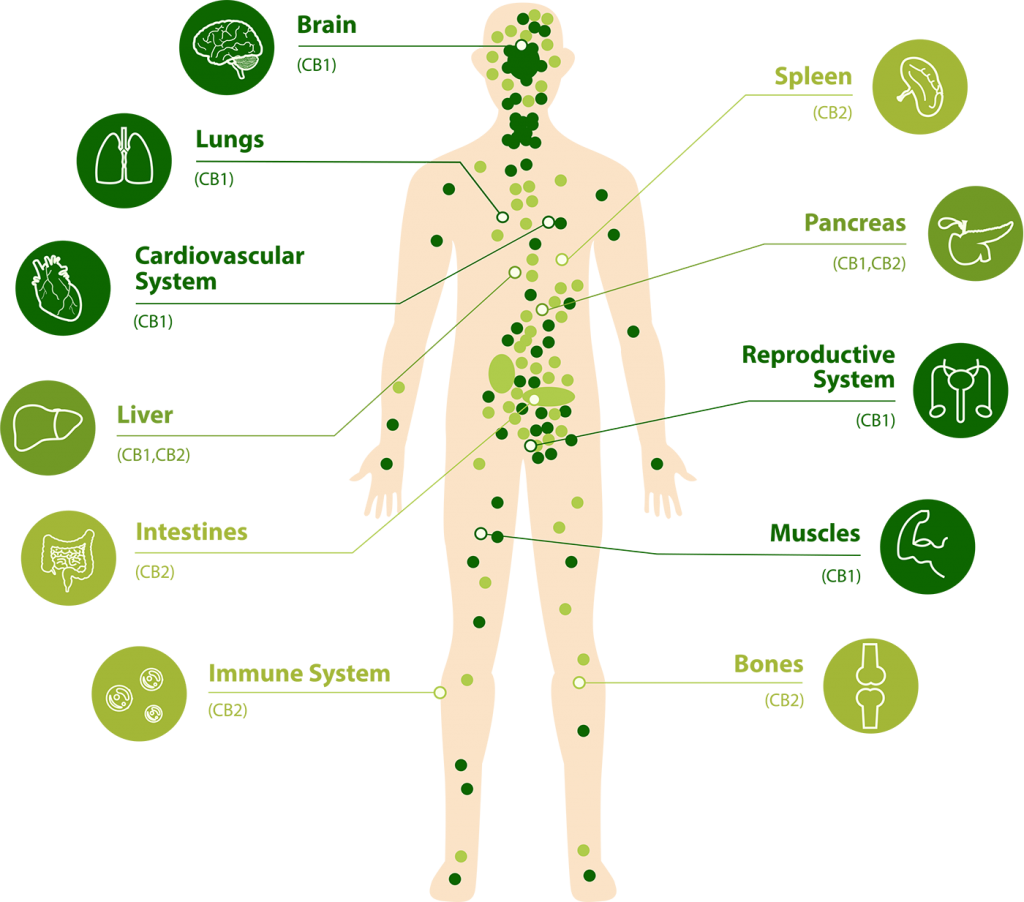 Why Use Full-Spectrum Products?
Full-Spectrum products contain various naturally occurring cannabinoids that together create an "entourage effect" which often provides a more powerful and lasting effect.
Our Partnerships & Associations